Learn a little about what community gardens like the Lafayette Community Garden do and and see how small changes in our habits help us and our environment.
Tonight, Sustainable Lafayette will be showing the documentary Food Patriots as part of its summer film series at the Lafayette Library & Learning Center. This award-winning film run from 6:30p to 8:30p in the Community Hall.
Free snacks, cookies, coffee, and refreshments will be served.  $10 donation requested.  $5 for students.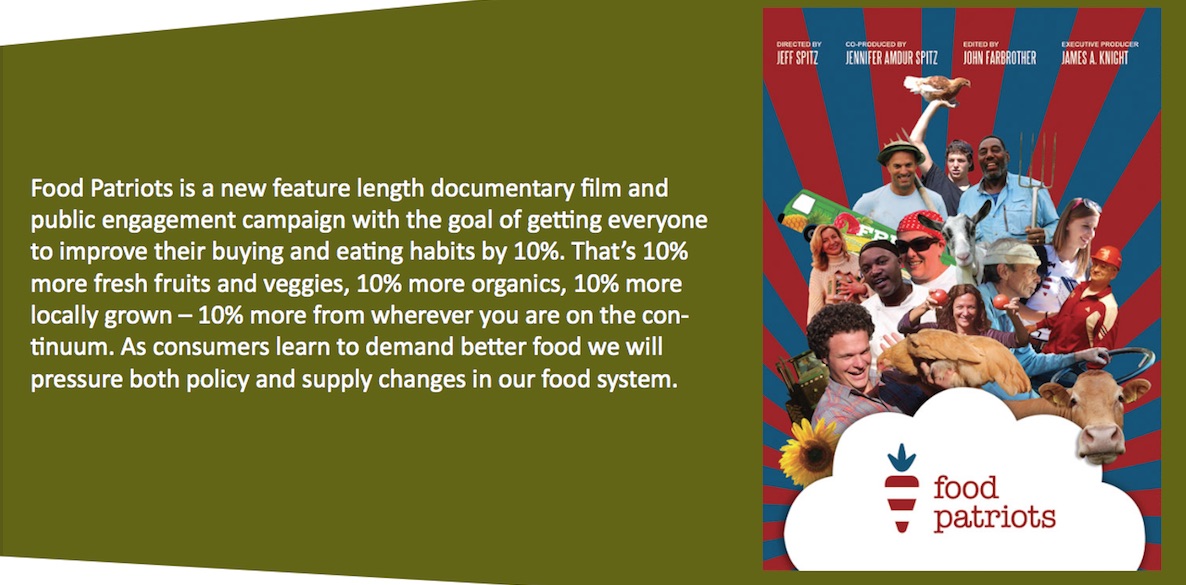 Questions? KimOveraa@SustainableLafayette.org