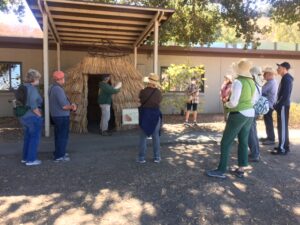 Garden members were treated to a special tour of Coyote Hills Regional Park with docent Dino on Saturday, October 9, 2021.
The Visitor Center contains educational displays and exhibits that portray the Ohlone way of life and include a tule reed boat constructed by park staff and volunteers using Native American methods.
For more on the Coyote Hills Regional Park, click here.