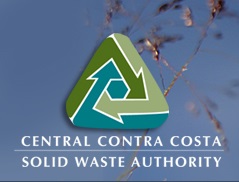 Ever wondered how you could improve your soil? If you have, you can learn how to cook up a batch of homemade compost on your own.
On June 7  from 1:00 to 2:30PM, Contra Costa County Waste Authority presents Composting 101 at the Lafayette Community Garden.
Linda Mizes returns to the garden to share her expertise on home composting. Learn how easy it is to enrich your soil and reduce your waste while letting nature do the work. You'll leave with all the information you need to start a simple home composting system, as well as how to use the compost in your garden. Methods of simple vermiculture (worm composting) will also be covered and you'll learn ways to use worm castings and tea.
This workshop is FREE to adults (ages 18 and older/families welcome), but reservation is required! For questions or to register by phone, call (925) 906-1801 x306. To register online, visit www.wastediversion.org.