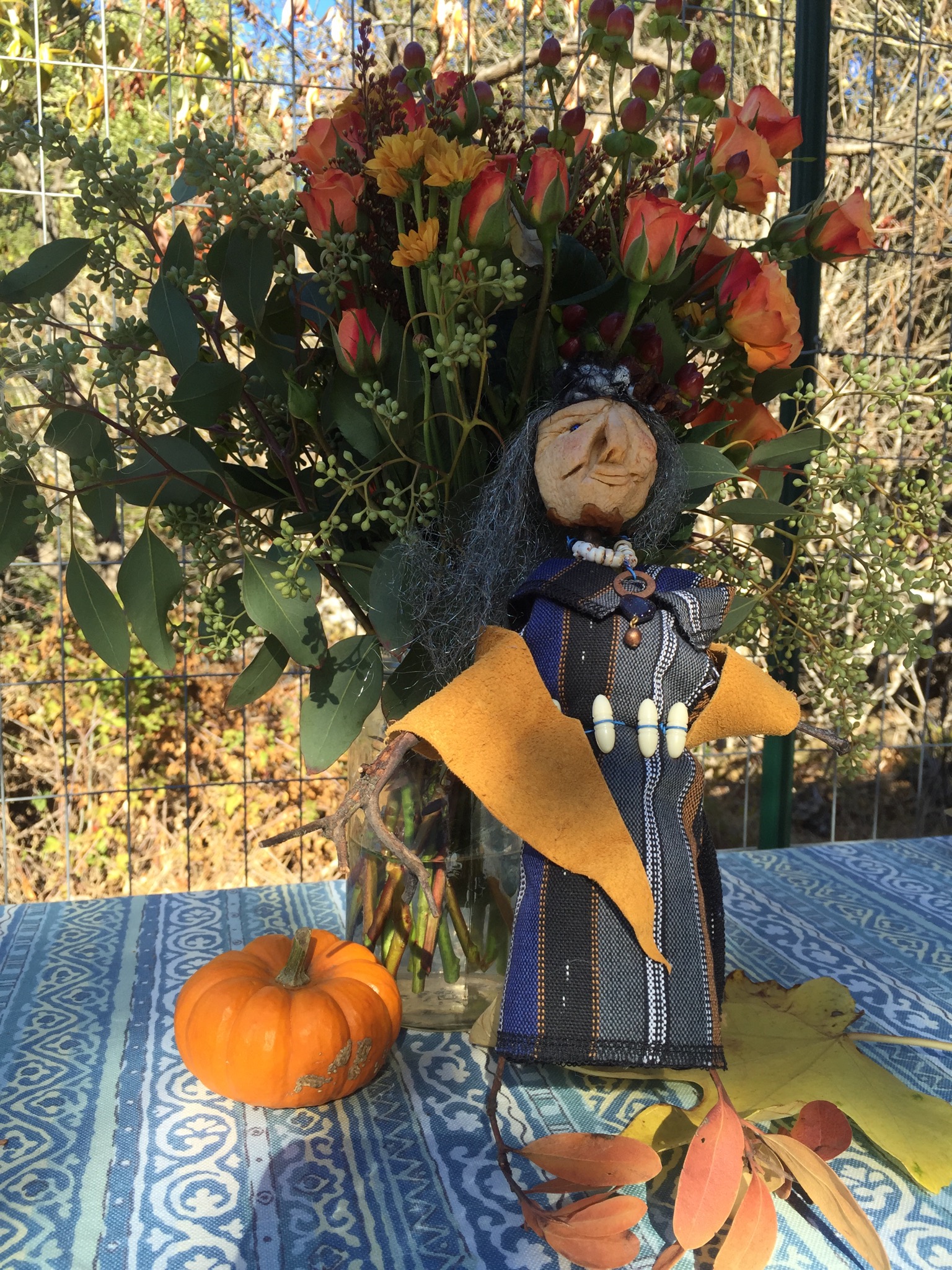 What a great way to end the season! We had a great turnout at our Third Annual Harvest Festival. The garden was abuzz with energy.
Papa John gave an interesting talk about the sustainability of raising chickens. Susan Dannenfelser helped kids young and old bring life into apple dolls. Karol Dondero allowed our noses to guide us in making sachets and tea/herb bags. Peggy Magilen brought us back to the time of Miwoks. Doc Hale captivated an audience with a riveting talk about the indigenous peoples who inhabited the East Bay and his study of mountain lions.
We now have a have few more weeks until we close for the season. Until then, we'll be busy tucking everything in for the winter, so it's all ready for bed.